Burdeos' little-roamed territory gives a pleasant taste to every bucolic tongue. Sea-locked, many of its areas until now remain unexplored. Visiting its jewels will force you to brave the seawater that defies stillness, nature's obvious defense of discouraging any attempt of invasion.
After hours of inactivity in a bus, I brought my butt inside a wood-made sea-vessel twice, then found myself inside a jeepney; with loads almost half as heavy as its weight, struggling to run its wheel on a dirt road disfigured by frequent showers and ruts. The last ride actually negates the convenience of riding. My bony hands were busy looking for a graspable spot just to outwit the tragic fate of being ejected. A place Epicurean hates. Yet, a nirvana for me. I always love visiting places that incorporate pure adventure and exciting risks. No matter how long and exhaustive your journey is, there's always an end to it. And reaching its end…… is always where you get rewarded.
A stroke of whites against the blue heaven's canvass.
Locals call this Anilon cave. But it looks to me like a gigantic arch. Half of that hole is submerged in water and only during ebb tide that it reveals its entire curves.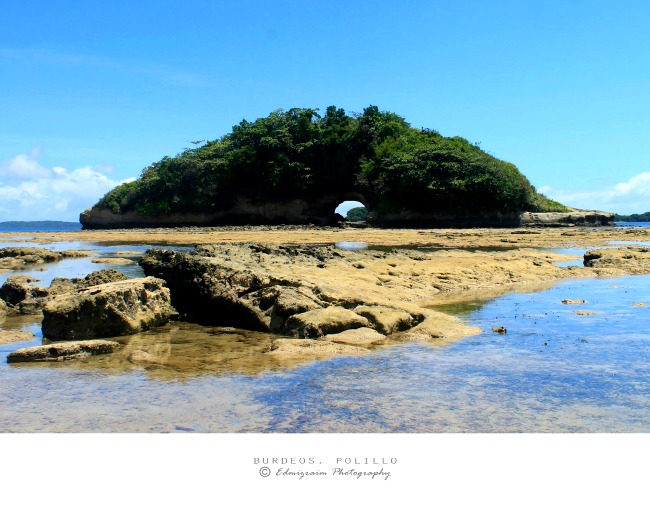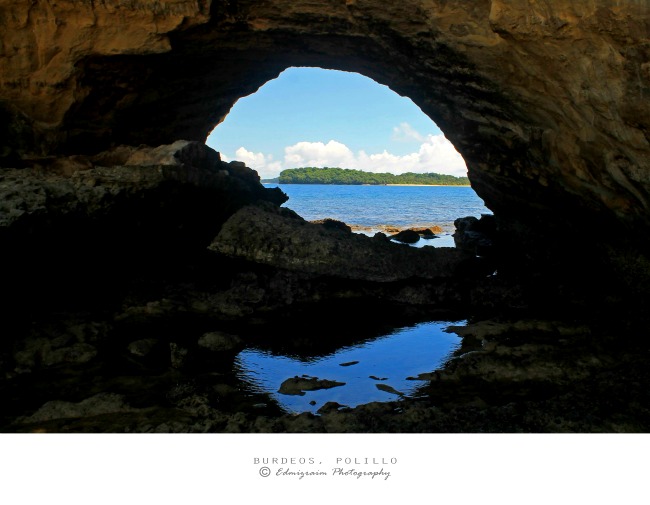 Most beaches in the area is inked in green.
Malaguinoan's umbriferous shoreline is an ideal place to bivouac. Weekends attract throng of locals, so plan your visit during weekdays and have this long smooth shoreline yourself.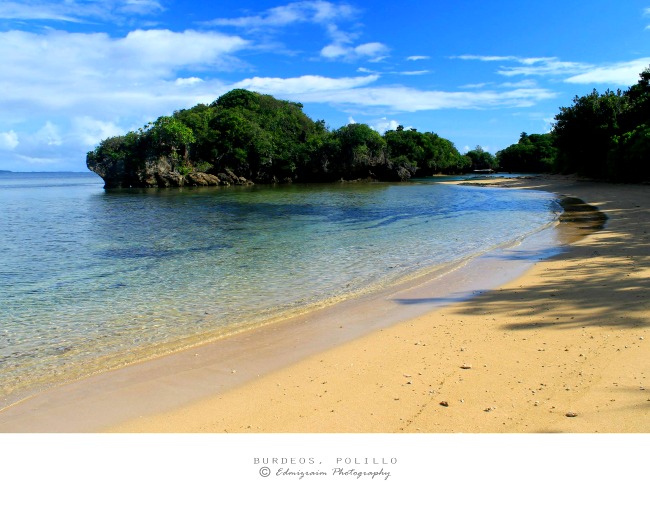 A minute of showers followed by heat caused this ephemeral arch of colors to appear.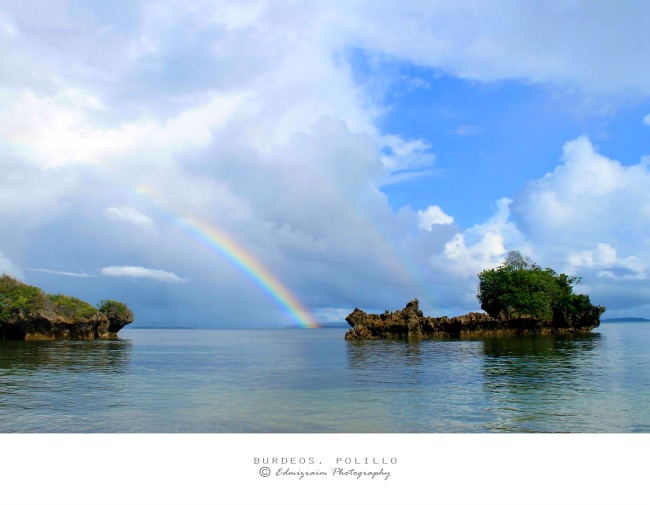 Its gin-colored and shallow water make drowning impossible. you don't really need to know the art of natation for you to enjoy it.
The sunset I saw in the area was an explosion of different colors. The reigning moon on my left gave a purplish hue while the setting sun painted the sky in flaming yellow turning orange to red.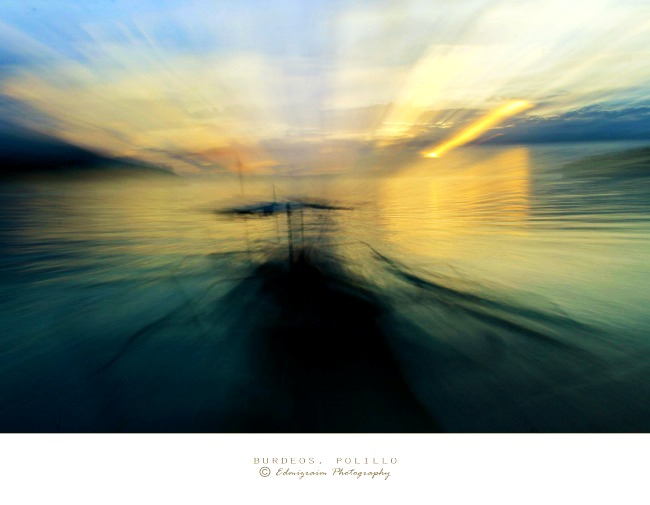 The descending sun had turned the seawater into a mirror creating a reflection of everything on its surface. I saw this colorful boat staring at itself.
What advantages do i get when visiting these untrodden places? First, they're naturally good to photograph. And second, the absence of the crowd allows me to skinny dip without fear of being gazed at and no visit fees to worry about.
I travelled for a total of 11 hours, wheeled and ferried twice before reaching Burdeos' hidden gems but I'll tell you guys, it's totally worth it.
Comments
comments