AlDub Fever is now becoming an epidemic, more infectious than sore eyes, and yet DOH hasn't declared an outbreak.
AlDub Nation, the fandom of the unstoppable power couple, AlDub, has just the strongest admiration to both Alden Richards and Yaya Dub (played by Maine Mendoza).
Fans are becoming too absorbed that they're now trying to find a rehabilitation center just to get them sober.
Fan groups are trying to be of aid to co-fans by promising for a rehab to rise soon:
Or there may actually be an existing one that fans are just not aware of?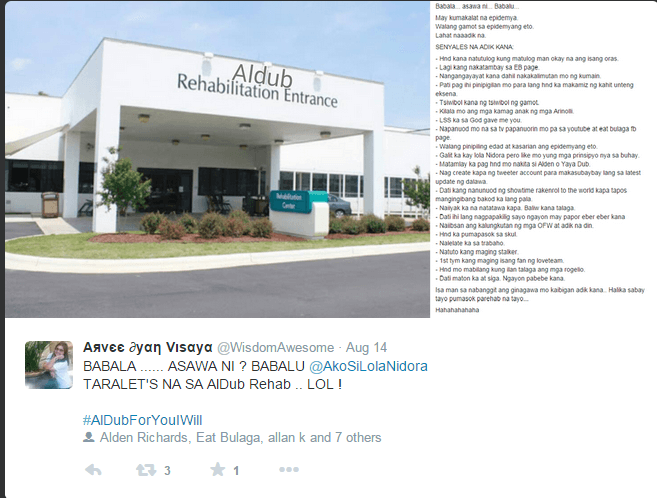 However, Sir Joey de Leon thinks that the cure is to take more of the "AlDub drug".
Tomorrow would be another attempt of Frankie A. Arinolli (played by Jose Manalo) to marry Yaya Dub. The drama and suspense that it's going to bring the fans and viewers tomorrow will force them to build the rehab themselves.
Although fans highly regard them both, they just can't get enough of the girl behind Yaya Dub, that is Maine Mendoza, tagged as "The Philippine's Dubsmash Queen" because of her extra-hilarious viral Dubsmash videos that just left everyone gut-bustingly amused.
So, we won't be surprised to hear of a fan who has gone too far just to show his adoration for his idol.
A Twitter user under the username @MarvicQuito posted this on his account in the hopes of getting noticed by Maine Mendoza. A guy appears to have gotten himself inked with Maine Mendoza's portrait on his right upper arm.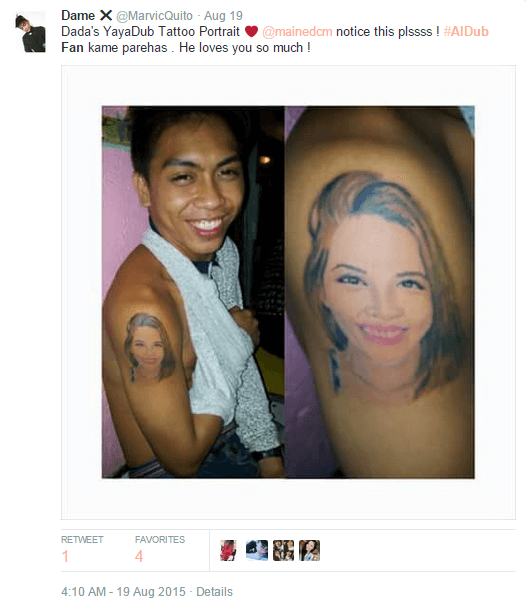 Copied from this: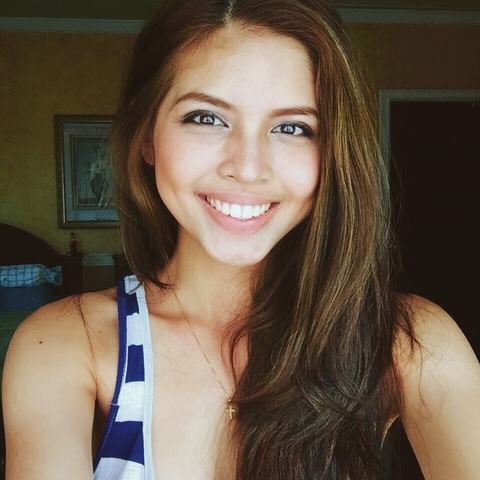 Do you think the guy went too far or just frigging awesome?
I think it's brave however, it'll be one costly ink-removal job once he gets over his infatuation.
Let us know your thoughts by commenting below!
Comments
comments